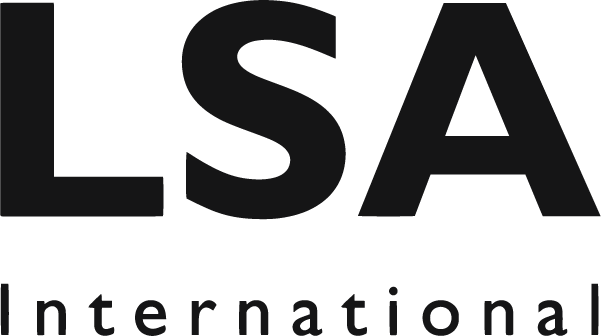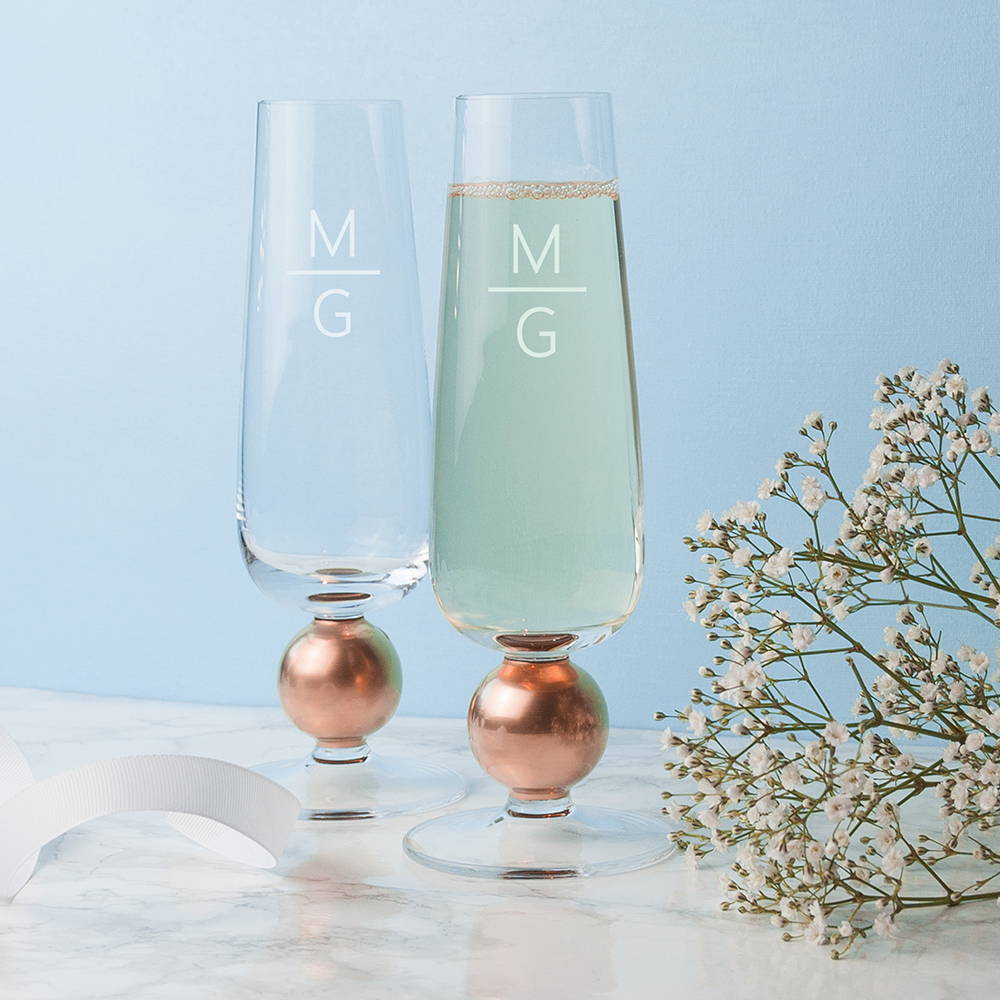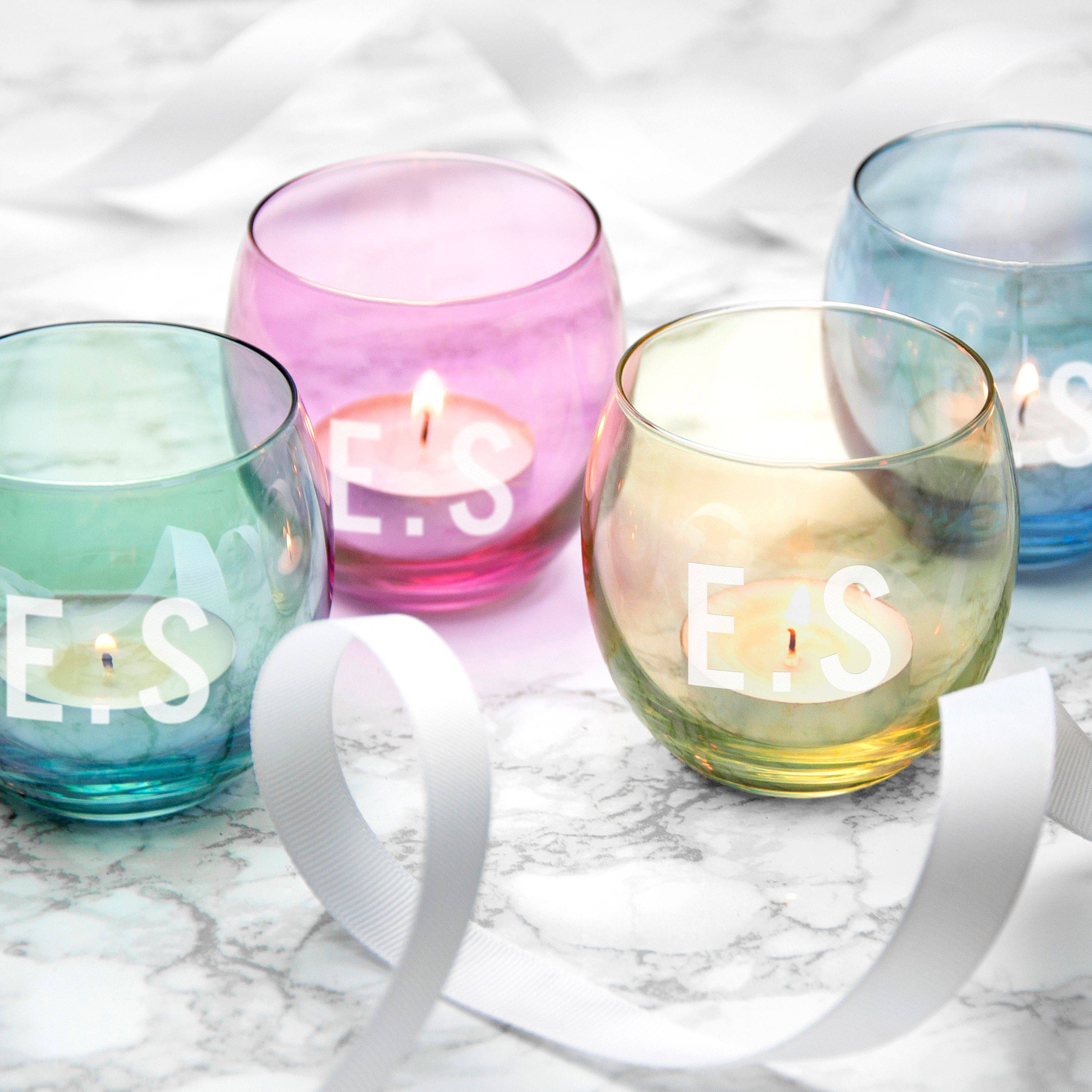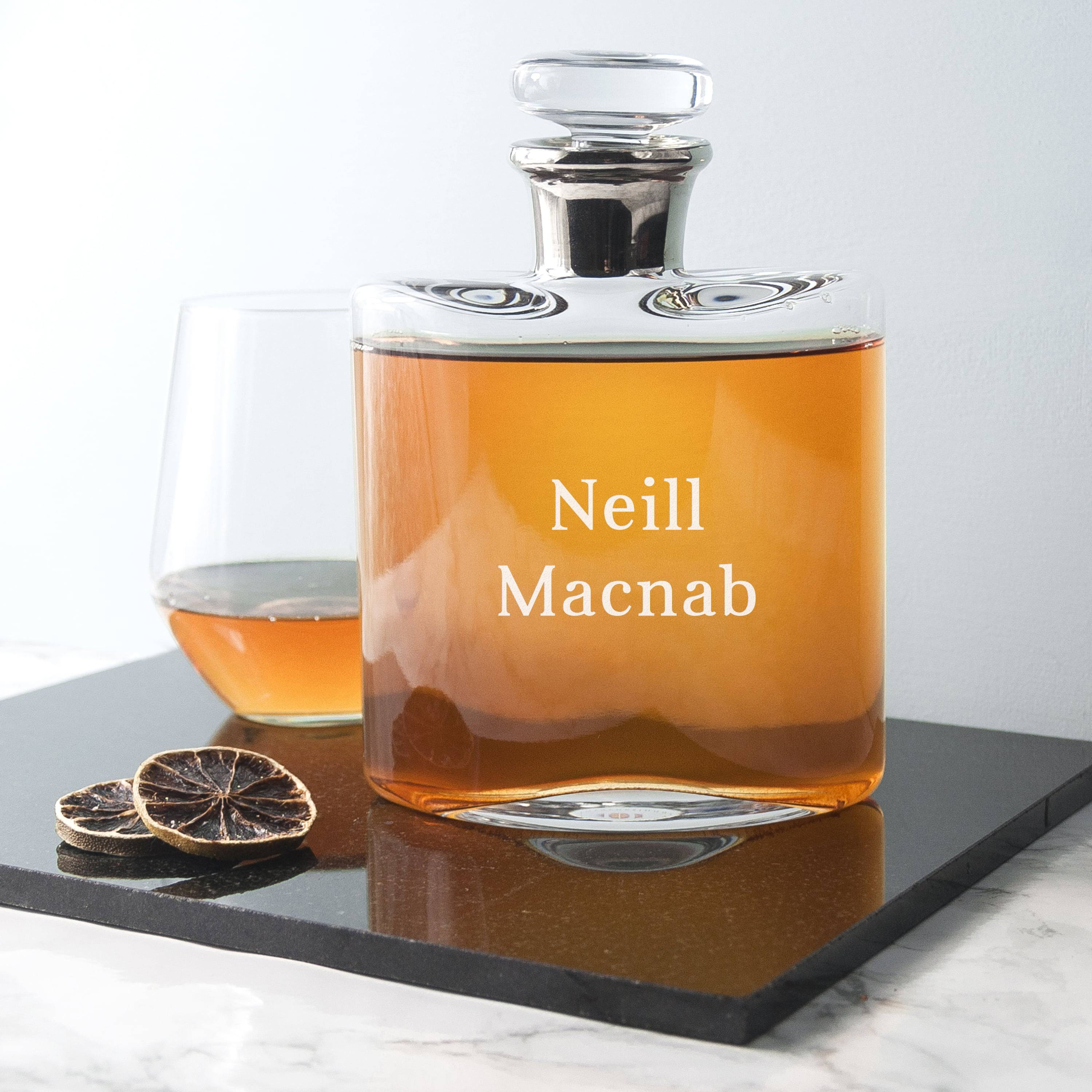 LSA and Treat Republic are in proud collaboration on a range of stunning glassware products from gorgeous vases to ultra-sleek champagne flutes. All of which are showcased here in our LSA gifts page - the home of luxury personalised glassware!
Mouth Blown Designer Glassware
LSA recognises the intrinsic value of skilled craftsmanship in this modern era of mechanisation and technology increasingly replacing human ingenuity. It takes time, care and plenty of skill to make each product by hand, creating products with integrity and a respect of artistry. Using a process which has essentially remained unchanged for 2000 years.
Sand, ash and lime are heated in the kiln until molten. Glassblowers work in teams, with each person responsible for a different element of the process - training for years to perfect their craft. Once it's blown, the piece is finished by hand while the glass is still hot. One of the most skilled techniques is scissor cutting while the glass is hot to produce a thick rounded rim.
Mouth Blown glass offers plenty of potential for transformation, meaning LSA are able to experiment with different techniques, pushing the boundaries of hand production and perfecting their characteristic style to produce glassware of the highest quality.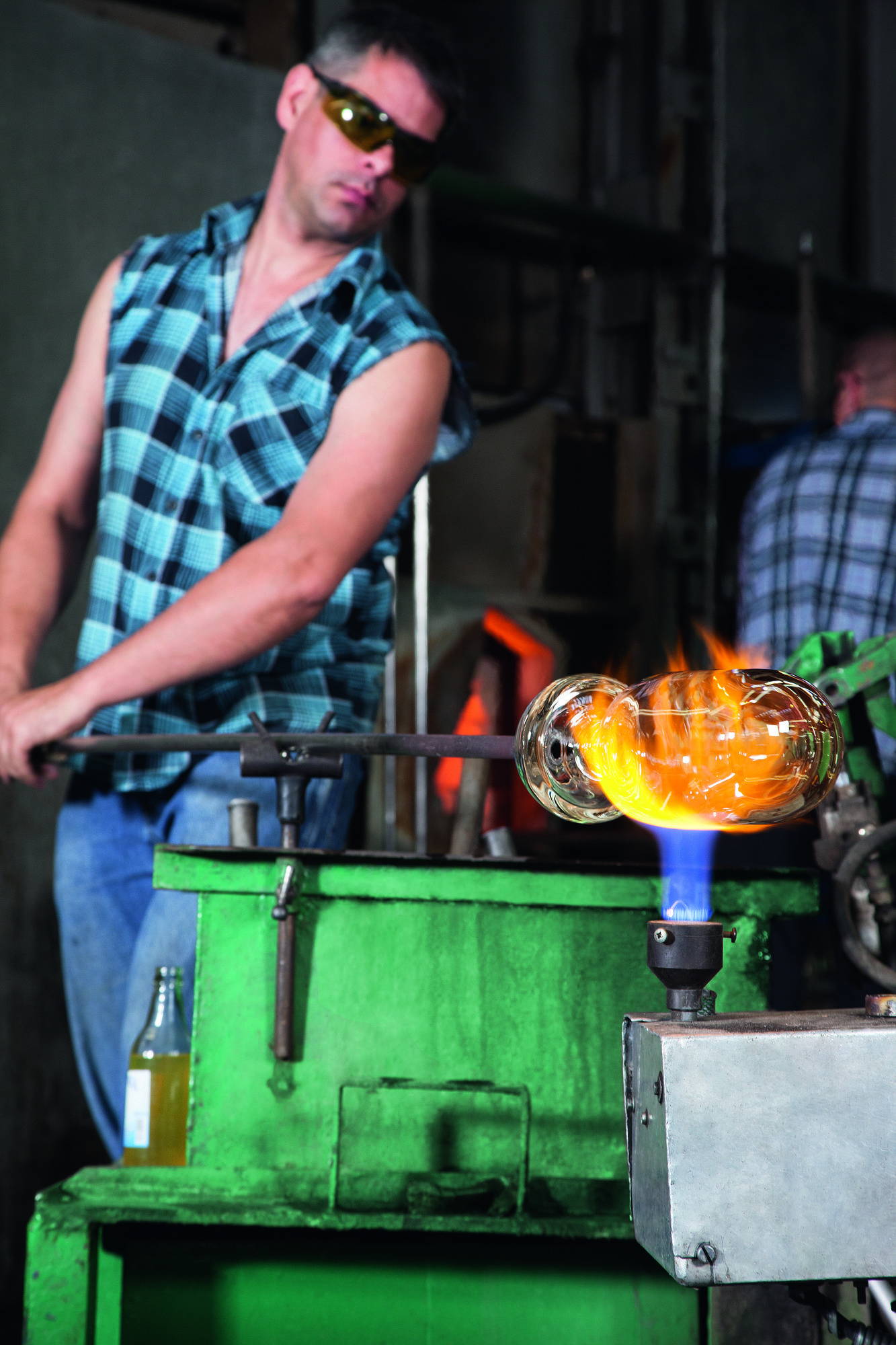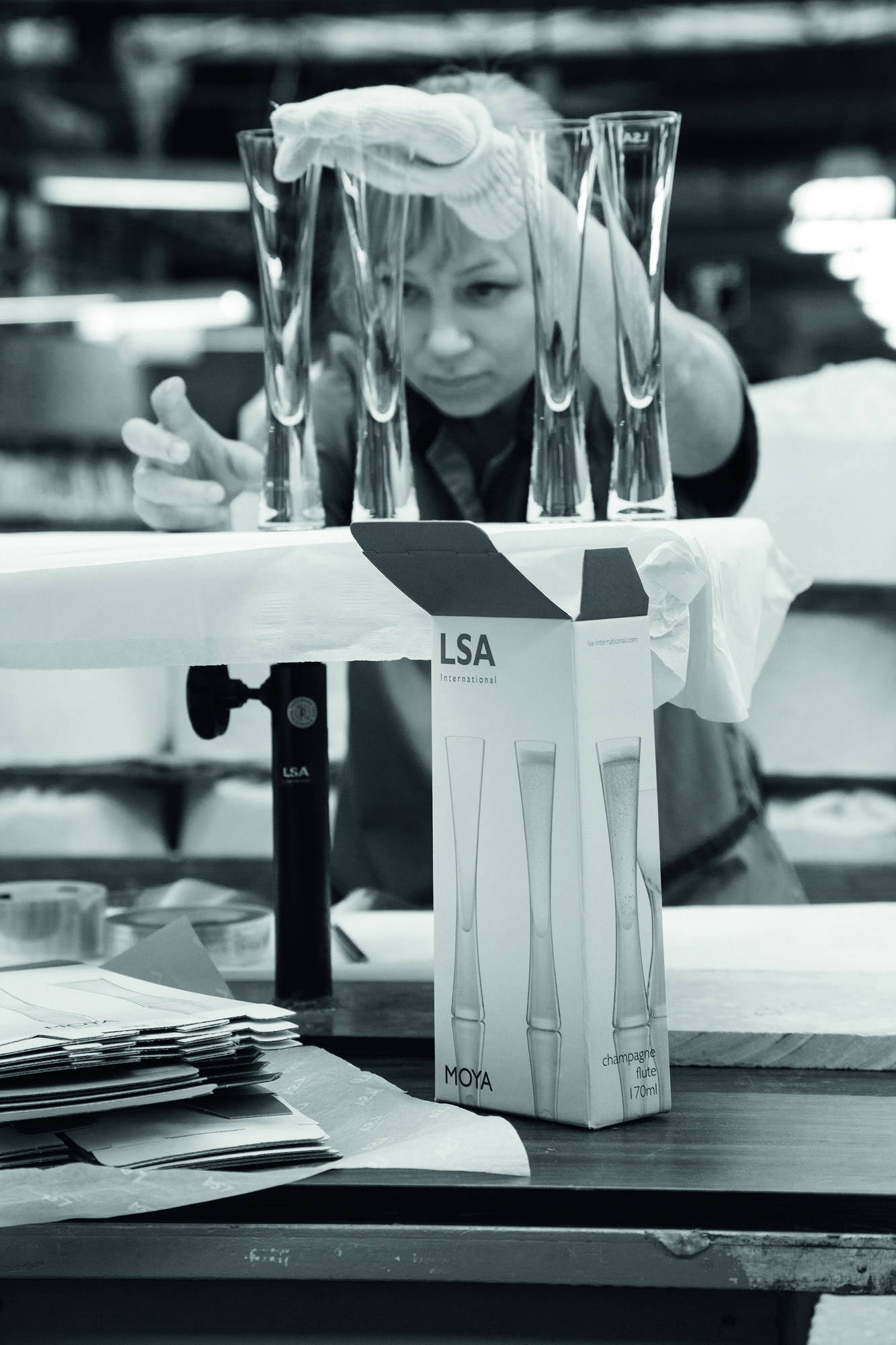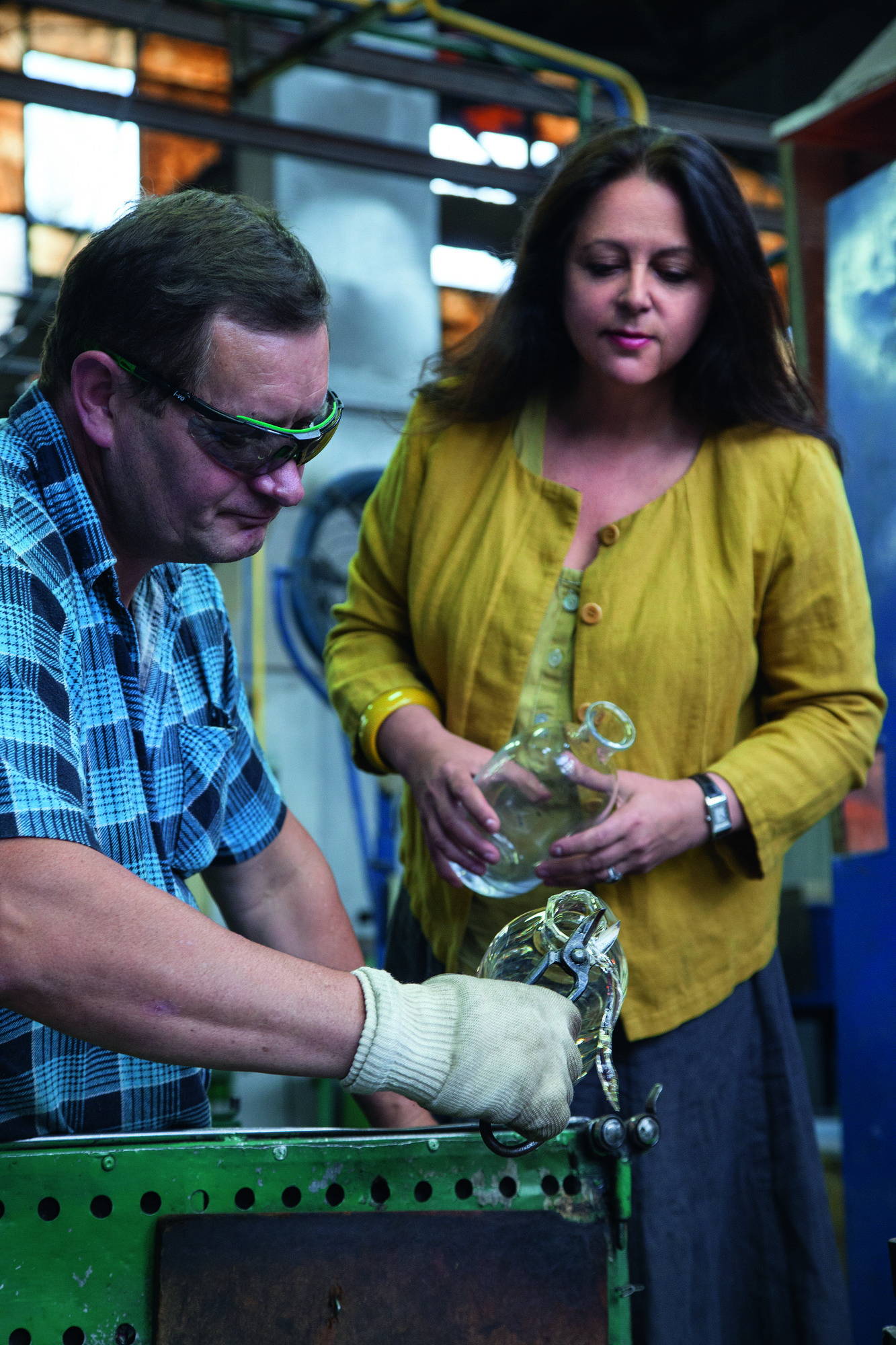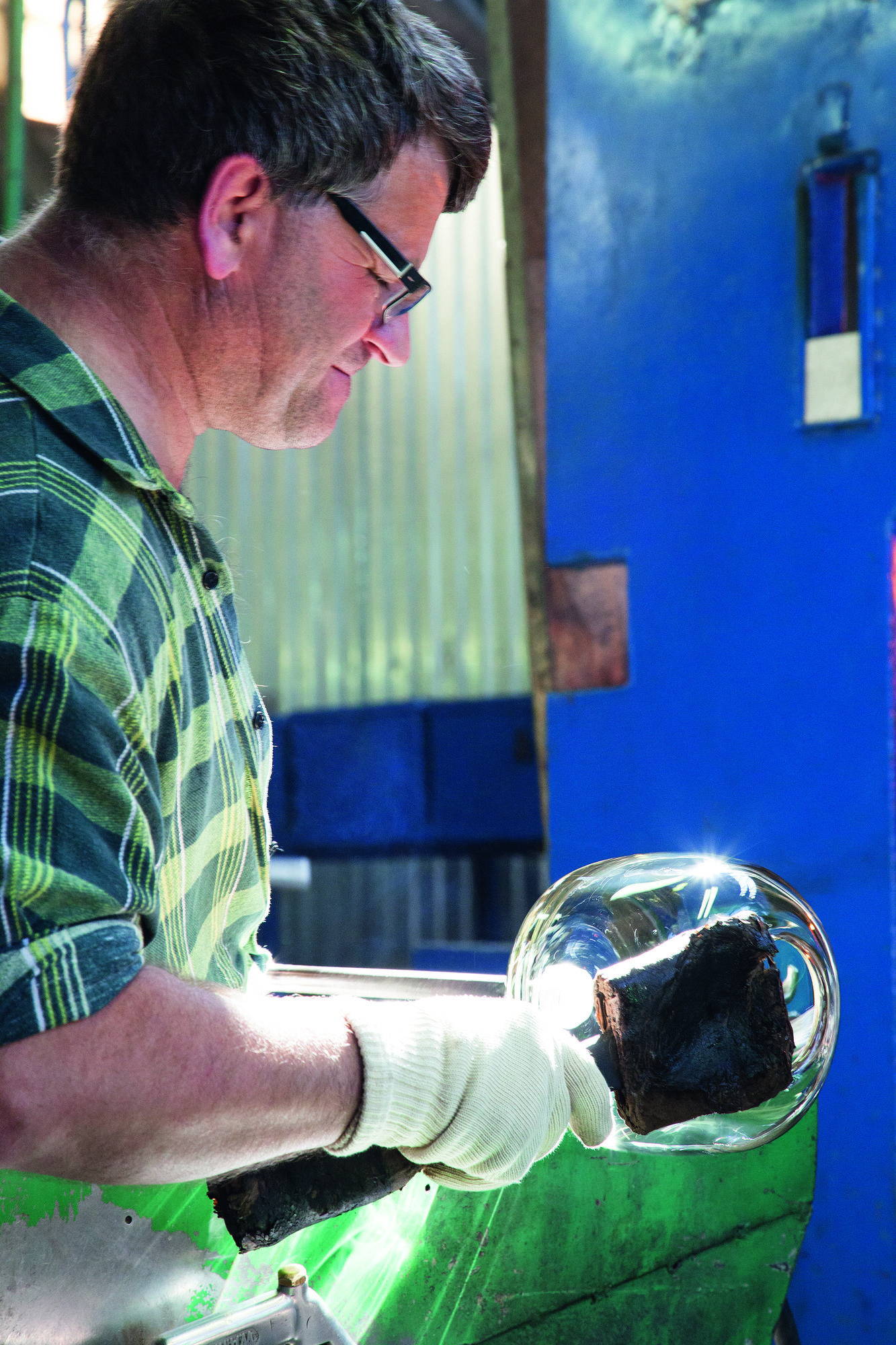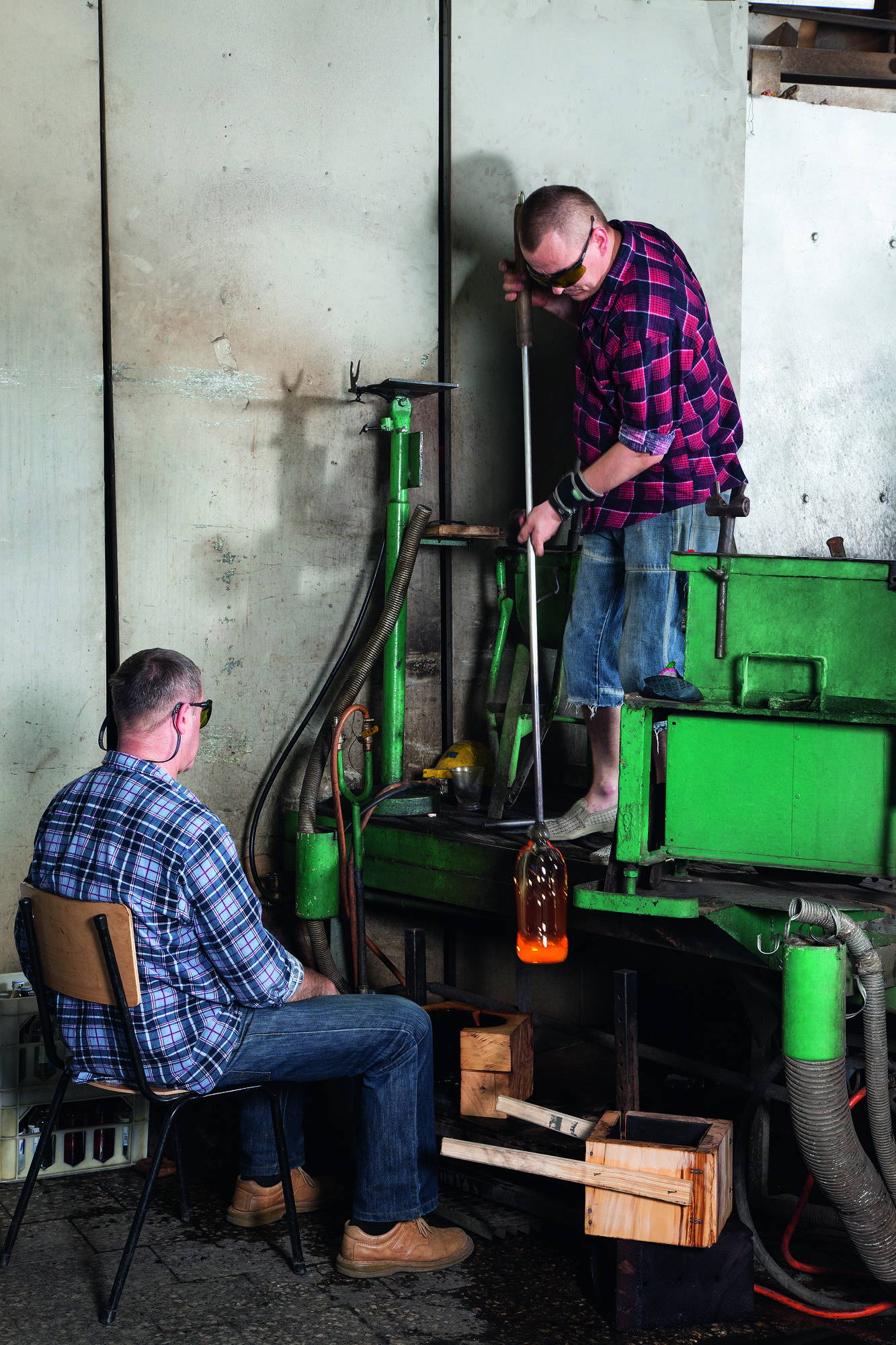 A meaningful personalised gift from our stylish LSA glass gifts collection is sure to make a loved one's day and a truly unique present, perfect for any occasion. LSA's beautiful original designs and skilled craftsmanship, combined with Treat Republic's passion for personalisation and attention to detail is sure to create the definitive luxury glassware gift.

Here's a selection of popular LSA glassware gifts from our collaboration which are popular at the moment.
LSA's drinkware is the perfect present for a loved one who likes to entertain. The craftsmanship and one-of-a-kind personalisation is sure to turn heads and make their dinner party hosting experience all the more special. We're sure to have the perfect luxury drinkware gift for your loved one, from our beautiful personalised couples' champagne flutes, which are sure to add that extra pizazz and slice of luxury to your wedding reception, to our outstanding coloured cocktail tumblers, which bring the party at a hen do or make a truly special birthday present for a loved one who loves to show off their cocktail shaking skills to their friends.

For a truly unique gift your loved one is bound to cherish, add a thoughtful personalisation to their drinkware. Treat Republic's specialist team of artisan craftsmen will meticulously monogram their personalisation onto their drinkware for you for stunning glassware their guests will be talking about for weeks to come.
Our range of elegant LSA vases are sure to stun. It'll make an amazing present for any occasion, whether as an eye catching ornamental focal point to liven up a living room or a stylish statement item showcasing a beautiful bunch of flowers, we're sure to have what you are looking for in our amazing collection of LSA Vases. Choose from our chic column vases, which would look great on a window sill, for large bunches of flowers there's our large jug style vases or for that single Valentine's Day rose there's our luxury, handcrafted single stem vases.
Make your vase a truly one-of-a-kind gift that a truly special person in your life is bound to love, by topping it off with a stunning personalisation. It'll be meticulously monogrammed to your vase by Treat Republic's specialist team of professionals. A fabulous way to frame your gorgeous flowers or a stunning ornament to adorn your home.
Know someone who'd love an alluring handcrafted candle holder? Don't let poor quality candle holders get on your wick, buy your loved one one of stunning luxury LSA candle holders from our LSA candle holder collection. With LSA's expertise in glassmaking you can be assured of an ultra-high standard of workmanship and professional finish every time. Celebrate the run up to Christmas this festive season with our gorgeous Christmas Storm Lanterns or give your loved one an amazing personalised set of hand painted tealight holders, a head turning birthday gift they're bound to cherish forever.
LSA's elegant craftsmanship and artistry is topped off with a monogrammed personalisation by Treat Republic's dedicated team of creatives to produce a truly unique gift, with a personal touch, for that special someone in your life, which they're bound to keep and treasure forever. For a stunning handcrafted candle holder your loved one will wax lyrical over, you've come to the right place!
Hand Etched Personalised Glassware by Treat Republic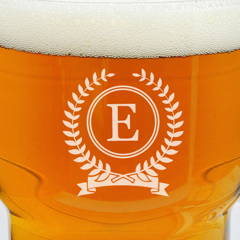 Luxury glassware, produced by the expert glass makers at LSA, is personalised by our dedicated team of artisan craftsmen here at Treat Republic. The monogram will be beautifully hand etched with meticulous precision onto your show-stopping glassware for you.
Each fabulous piece of glassware can be personalised with either an initial, their name or a short message, depending on the size of the surface area, to show it's theirs and how much they mean to you.
The result is a truly unique personalised gift that will brighten any room it's in and is bound to be the talk of tea.
Don't be surprised if you see a LSA designer glassware with one of Treat Republic's distinctive personalisations next time you visit a friend's house after they've seen yours!
Designer Glassware for Any Occasion
Give the gift of stunning luxury glassware to your loved one - they're bound to love and appreciate the craftsmanship and ultra-elegant design that LSA is renowned for, in their beautiful glassware. It's simply stunning glassware that's perfect for any occasion. You can give it to the happy couple with our set of champagne flutes for two, as a gorgeous personalised wedding present or make a loved one's day with a stylish monogrammed posy vase as a standout birthday gift they're bound to treasure forever and is sure to brighten up anyone's living room.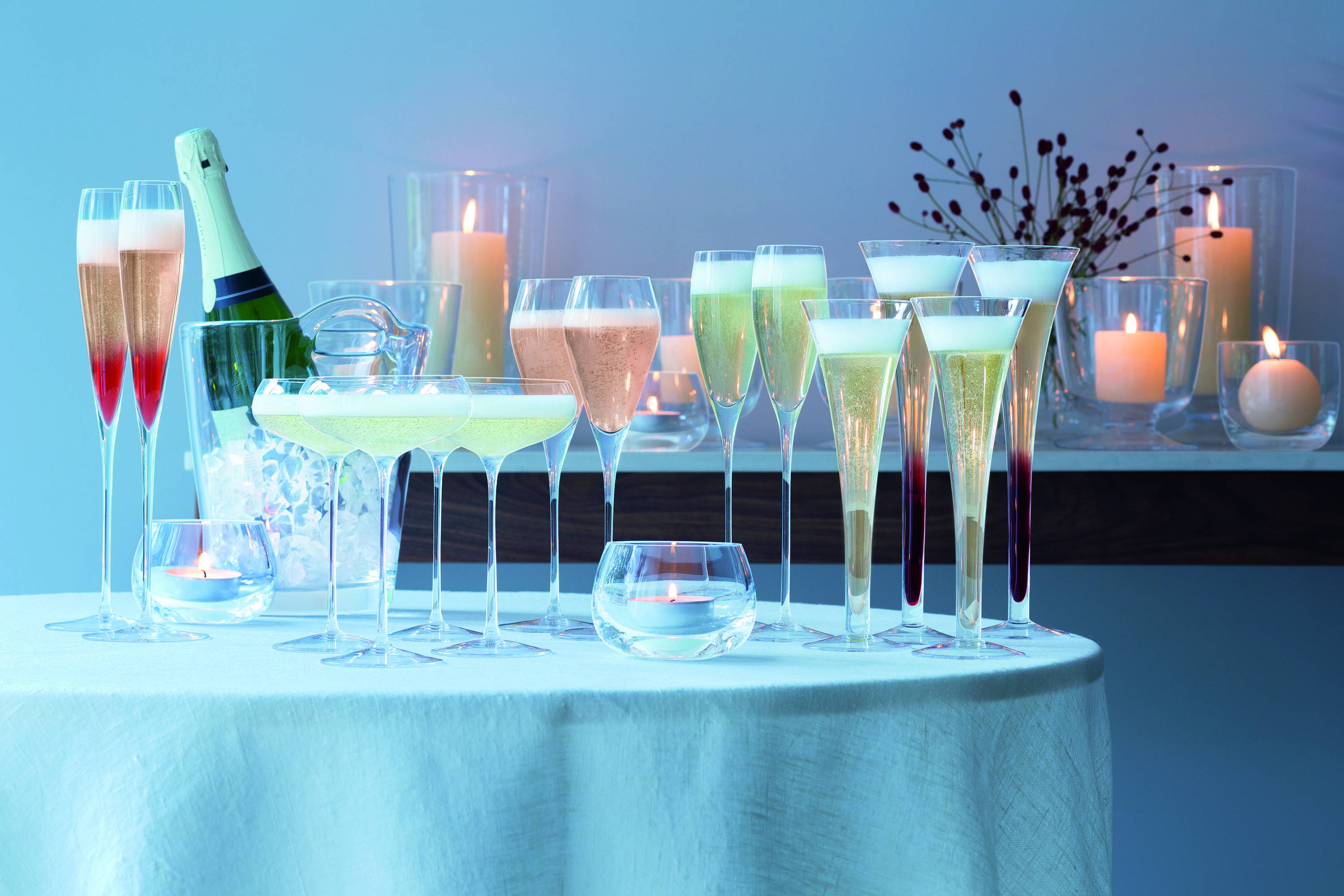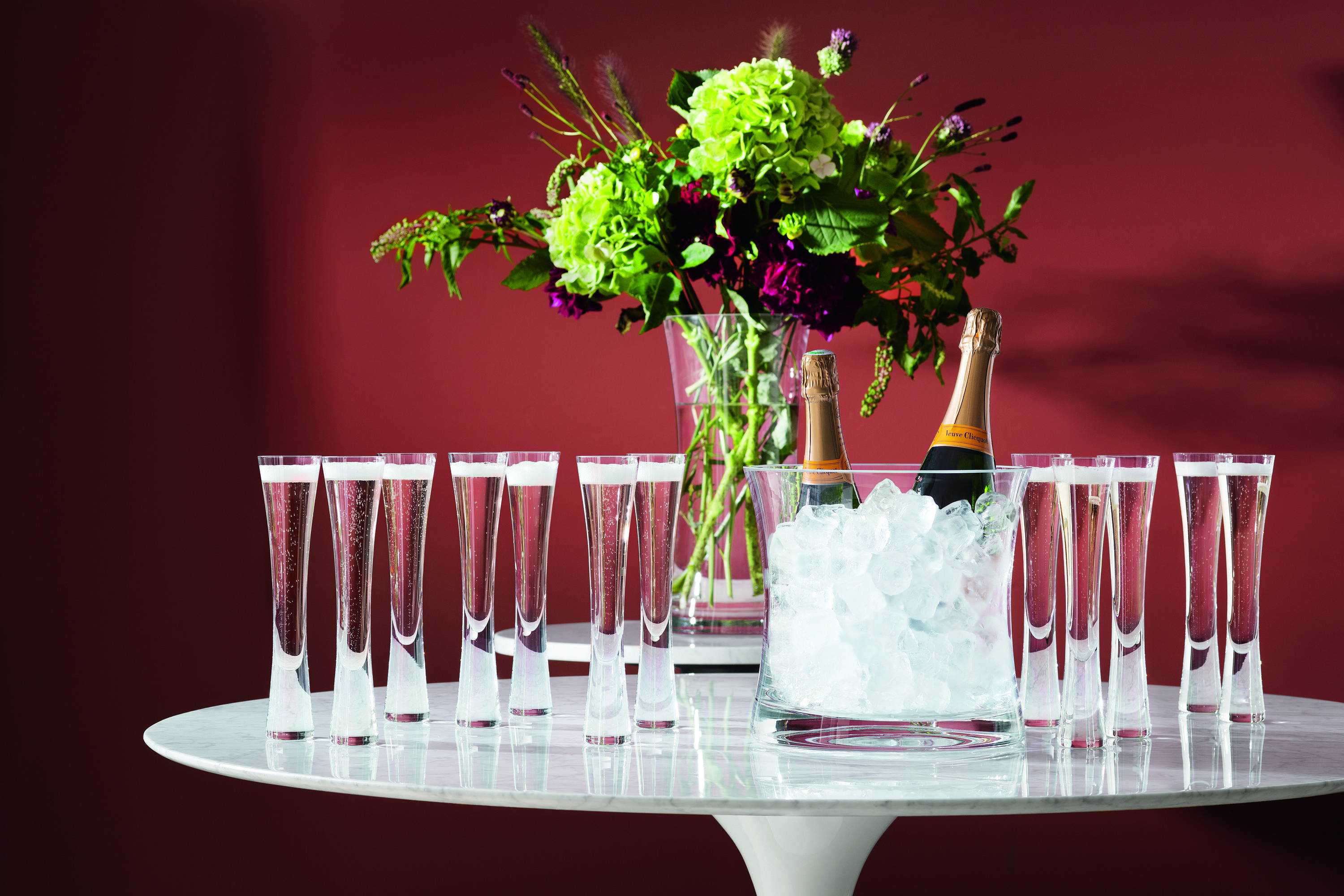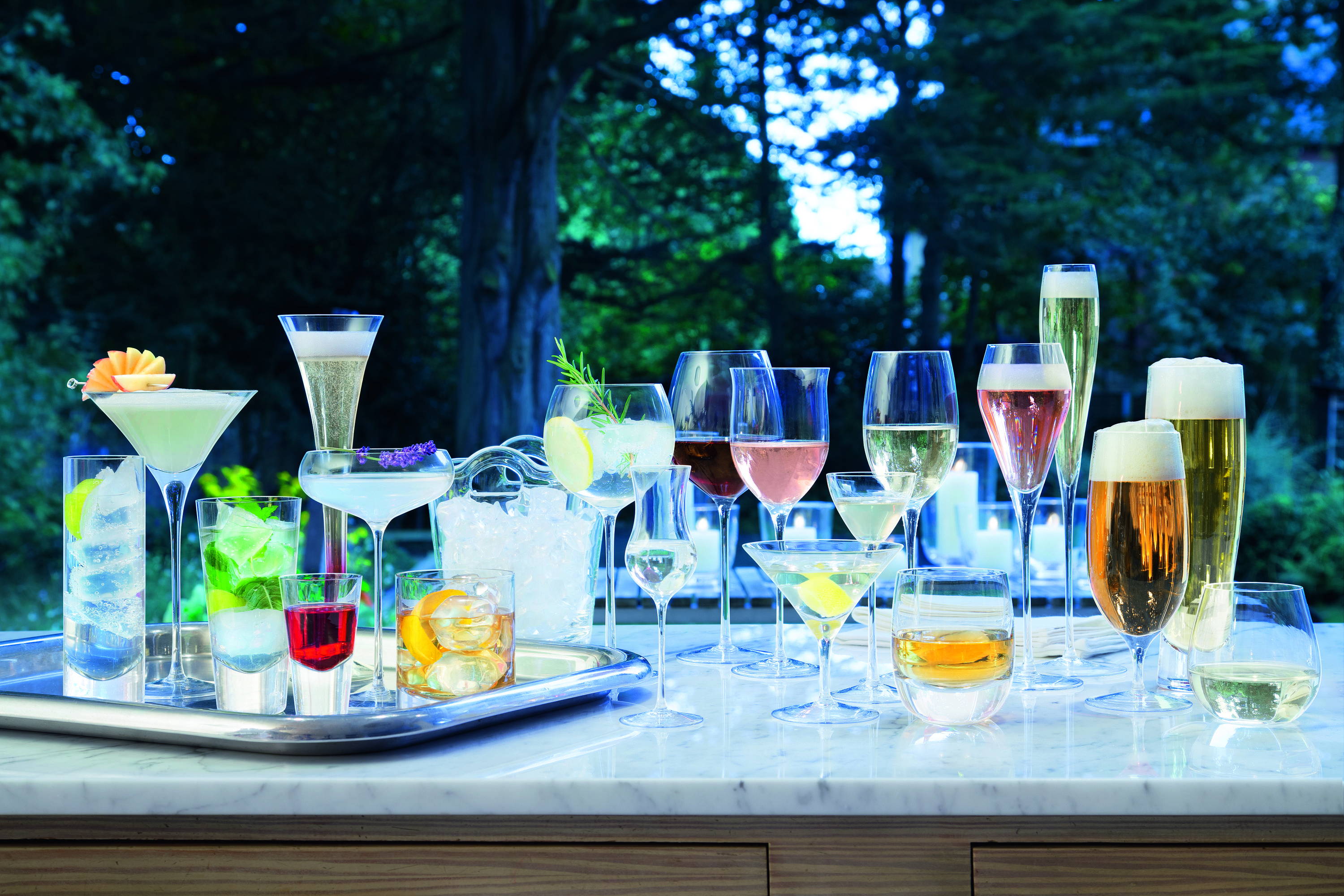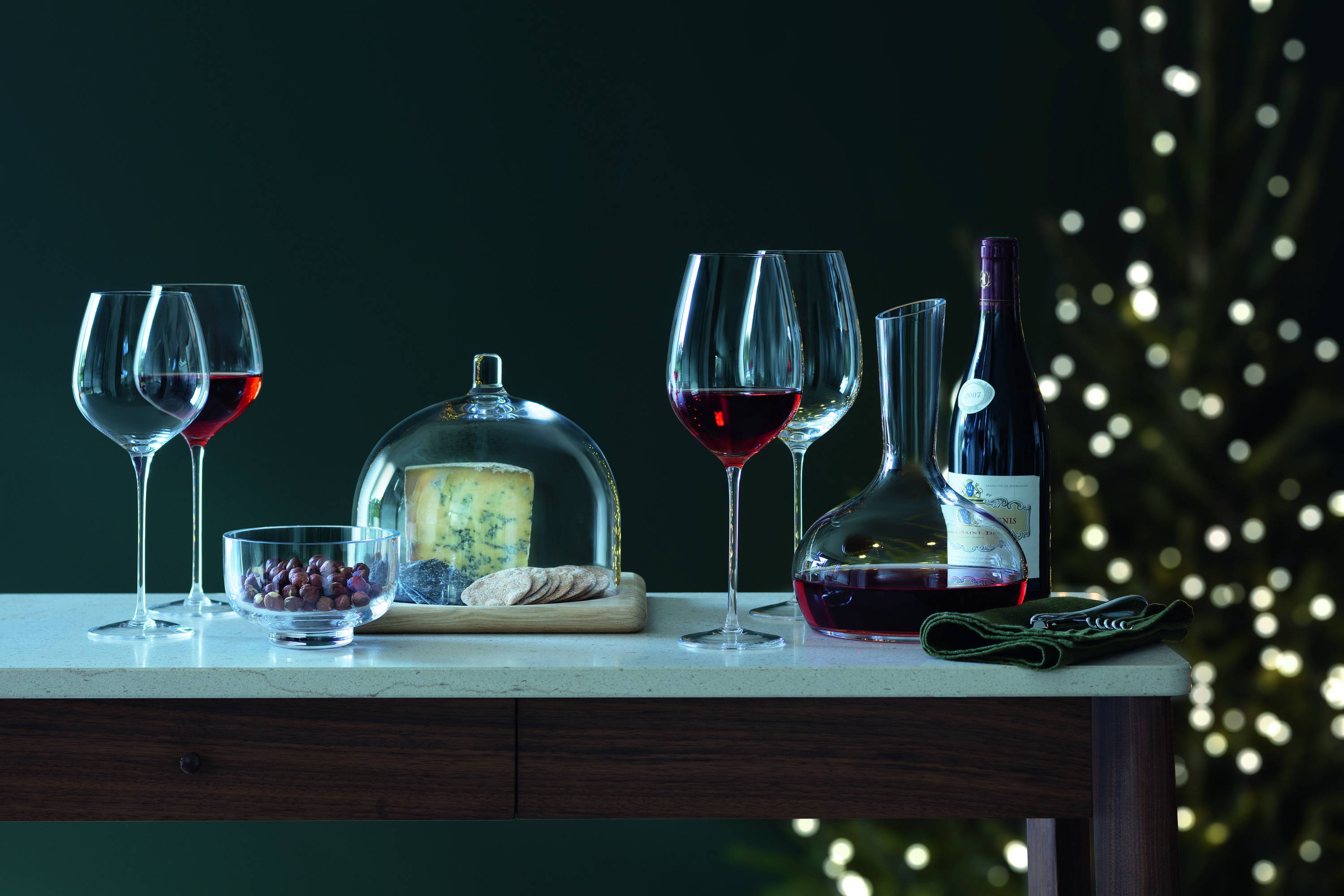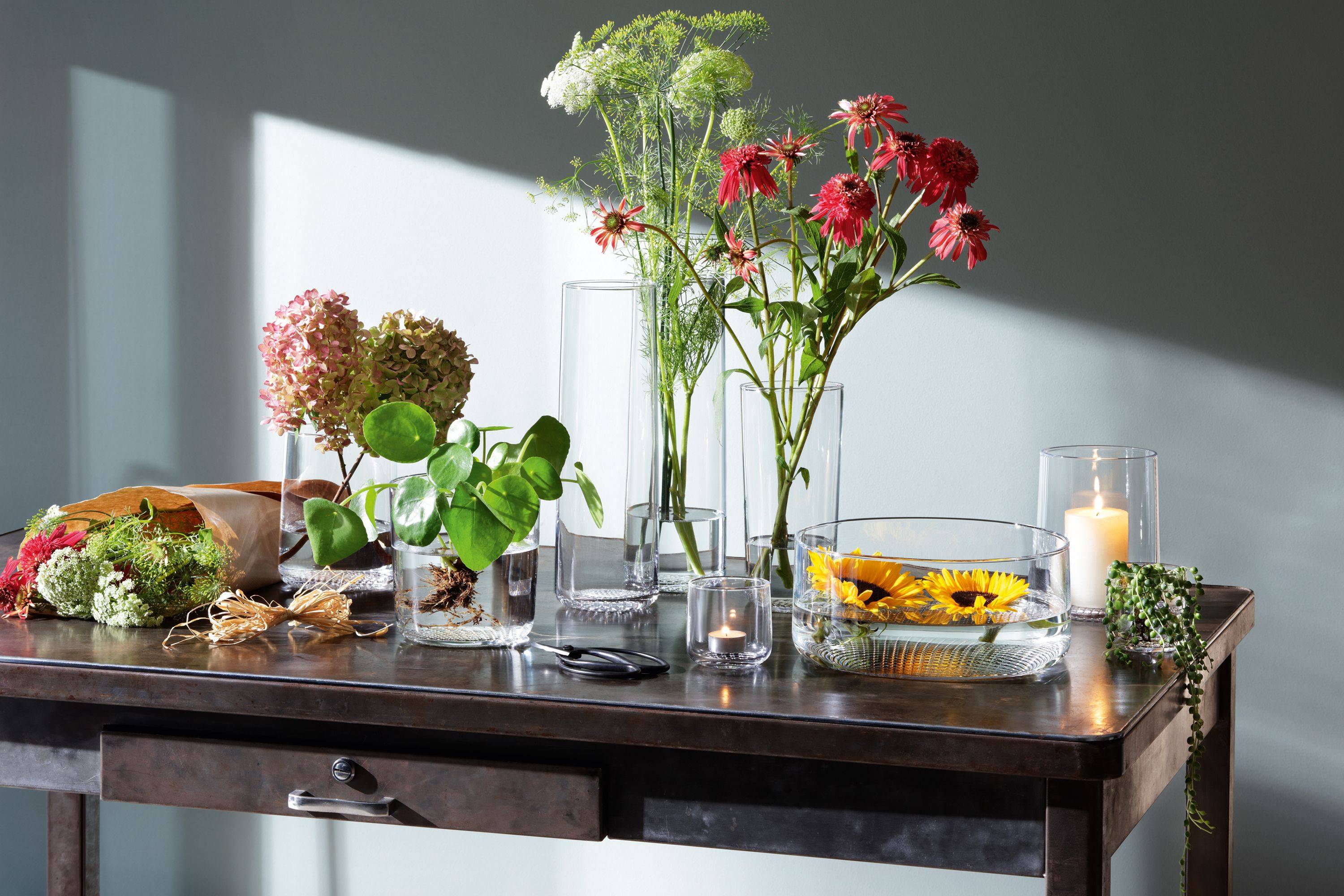 LSA international was co-founded in London over 50 years ago by Janusz Lubkowski and Tony Saunders - the L and S, with the A standing for associates - in a period of cultural and social change. They are a design studio specialising in contemporary handmade glass. Their mission is to use skilled craftsmanship to create thoughtful and original designs with intrinsic value using materials of the highest standard.
Over the years LSA has produced a stylish and eclectic range of glassware, and continues to evolve. Their belief in a diversity of ideas and passion for contemporary design, has been ingrained in LSA's identity from inception and this philosophy has ensured the company has continued to thrive.
Continuity is also key with the daughter of the company's co-founder, Janusz, Monika Lubkowska-Jonas, currently LSA's main Designer & Creative Director. Through shared experience and values, she continues her father's vision: skilled craftsmen working with the best original materials to create a truly stunning ultra-high-quality product.
Premium quality glassware with a personal touch